Sports
Football
Basketball
Swim & Dive
Batmitten
Golf
Cross Country
Track
Volleyball
Softball
Baseball
Soccer
Sports are very important in a high school.
I know I try to get very involved in sports and support my friends that are also involved.
Assemblies
We had our 1st 2009-2010 assembly Friday August 28, 2009
It was a very interesting one and seemed inpossibly to do because of the one aseebly and trying to fit the whole school in there. However, that was very sucessful (but hopefully won't happen again).
I have to say that clearly the Seniors did not win the IHS chant! Juniors were indeed the loudest! :)
School Spirit
We need more school spirit here at IHS. The longer you go to the school the more atteached you get.
My freshman year i had no school spirit but now that I am Junior I have 90% more school spirit.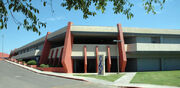 Community content is available under
CC-BY-SA
unless otherwise noted.