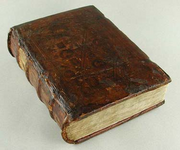 This week is AIMS testing for the juniors and seniors.
This is for those who either did not pass or wants to get a better grade.
GOOD LUCK TO ALL WHO ARE TAKING THE AIMS THIS WEEK!
There is:
WRITING- OCTOBER 27TH
READING- OCTOBER 28TH
MATH- OCTOBER 29TH
AIMS was not all that bad.
I feel that I did very well and hopefully changed my meets to exceeds :)  I did my writing and reading aims again Febuary 23th and 24th
It was easy but stressful bcause it was my last chance.
I got done at 9:30 and hoping I did good on it.
--~Liz~ 15:47, October 27, 2009 (UTC)
~Lizzyboo~ 15:19, February 26, 2010 (UTC)
Community content is available under
CC-BY-SA
unless otherwise noted.